Building a successful Social Business
Being a Social Business is not an option for organisations anymore!
Team Texavi hosted a 1-day workshop in Burlington House, London on 27th September. Celebrating the Social Media Week 2012, Texavi organised the workshop to help businesses and individuals with their social business initiatives. The interactive workshop offered participants practical insights, tips and tricks on using social media for enterprises. Participants derived valuable takeaways from the sessions including real-life case studies and examples. You can also view the photos of the workshop at
Texavi's Facebook Page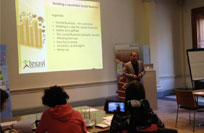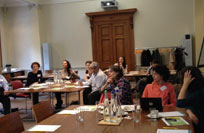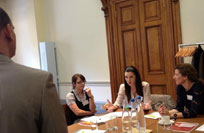 What was Social Business Workshop about
The workshop had interactive sessions touching on the usage of social media for business and productivity. It kicked off with a warm-up exercise and introduced the concept of social business, according to Texavi. Participants learnt that building a social business is akin to a journey and not a destination. We discussed the myths and misconceptions about the social business and the pitfalls to avoid in this journey. Relevant exercises and interesting games kept the participants engaged throughout the sessions.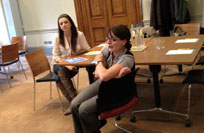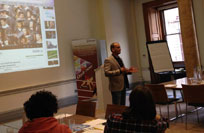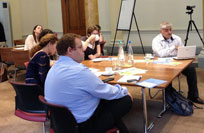 Participants had an overview of the Social Business Maturity Model, a framework created by Texavi to support organisations with the social business initiative. The sessions followed with an overview of the goals and success criteria for social businesses. The afternoon sessions presented the 8 key focus areas and social business metrics and insights, with apt examples and case studies. Touching upon Texavi's Unified Experience Framework, participants got a taste of the approaches to deliver compelling and delightful experiences across all platforms, channels and devices.
What's Special with Texavi's Social Business Workshop
The Social Business workshop was a first of its kind in the social media week events. A full-day workshop on the practical aspects of building a social business is quite unique and innovative. With the active participation from attendees, it was quite interactive and highlighted Texavi's Social Business Maturity Model with examples. Participants of the workshop took away some valuable insights, along with the interactive materials such as brochures and games.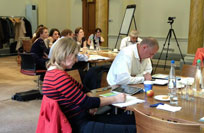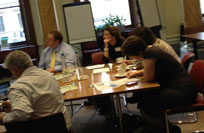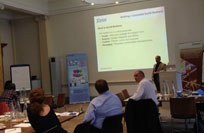 Key takeaways from the Workshop
Participants were treated to a delightful combination of learning, sharing and fun - all rolled into one. The workshop drew their interest with interactive sessions, games and exercises. The teamwork involved in these sessions helped participants network and get to know each other better. The questions posed by participants led to interesting discussions on the practicality and lent rich context to the concepts.

The workshop emphasised that people are paramount for any organisation and more so for the social businesses, to be successful. Participants learnt that social business is not optional for organisations and that it takes a structured approach and focused efforts to get it right. For the participants, there are physical takeaways too in the form of brochures, fact sheets and materials. And the learning for Team Texavi is to conduct similar workshops more often in the near future, to help benefit larger audiences.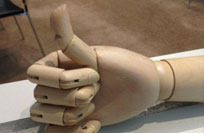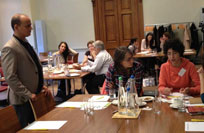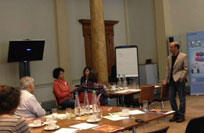 Participants' Feedback on the Workshop
"The delivery was consistent, thoughtful and measured. I liked the wider birds-eye view and context of social business presented. Also the maturity model worked well for me."
- Louise Caldwell, OMT Group
"I enjoyed the workshop and found it very inspiring. I found your description of a social business very useful and I liked the examples that were given about successful social businesses."
- Dr.Carrie Mowatt, RSC
"Very good workshop - very insightful and I found it interesting as I have a technical and also business background. Handouts are clear and concise and good group work and team exercises."
- Linda Clifford, Marketing Success Ltd
"Learnt a lot of background to social media and how businesses can use them The workshop could have been structured a little better to be a bit more focused. On the whole I enjoyed it a lot."
- Robert Bowles, RSC
"The workshop was quite interesting, liked the practical and interactive parts. [Texavi's Social Business] Maturity Model is really helpful and necessary for success."
- Julio Cesar Garcia, Creanto
"The workshop was quite interesting - I found the exercises we did particularly valuable, as it was useful to discuss aspects of social media with the others present, and to then feedback to the wider group."
- Holly Sheahan, RSC
Workshop Videos